MST RMX 2.0 1/10 scale RWD Electric Shaft Driven Car KIT
$299.00
Out of stock
Description
SPECIFICATION
Hex to hex width
 : F177mm / R170mm
Caster :  adjustable 6 / 8 / 10 / 12 degree
Bearing :  Full ball bearing transmission system
Damper :  Hydraulic damper set

This version is without electric components. 
The model is
disassembled RMX 2.0 RTR and transparent shell.
FEATURES
‧ Two install methods of motor mount – upper or lower gravity deployment
‧ Two install methods of servo – vertical or lateral deployment
‧ Plastic high rigidity constructions
‧ New designed front great-steeringsuspenstion system
‧ The adjustable steering system for two-stepAckermannchanges
‧ 6 degrees KPI steering upright, and -0.5 towing distance axle design
‧ New designed inside rods fulcrum mount at the front upper arm is adjustable for for 10-step highness and both sides positions.
‧ New full-sealed dustproof gear box is transmitted by bevel gears.
‧ 5 changeable second-deceleration-ratio gear sets of 1.89-3.82 (standard 2.12).
‧ Thefulcrumat the rear suspension upper rodis5-step adjustable on both sides. The outer fulcrum is 4-step adjustable on both sides.
‧ Steel CVD axle of rear transmission system
‧ Suitable for long and short battery
‧ Full great smooth metal ball connectors
‧ Standard realistic caliper and disc shape brake set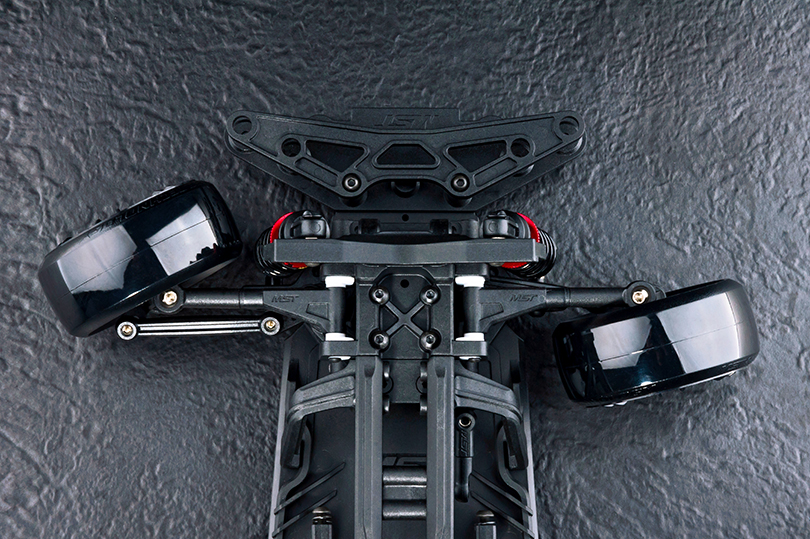 GREAT ANGLE FRONT STEERING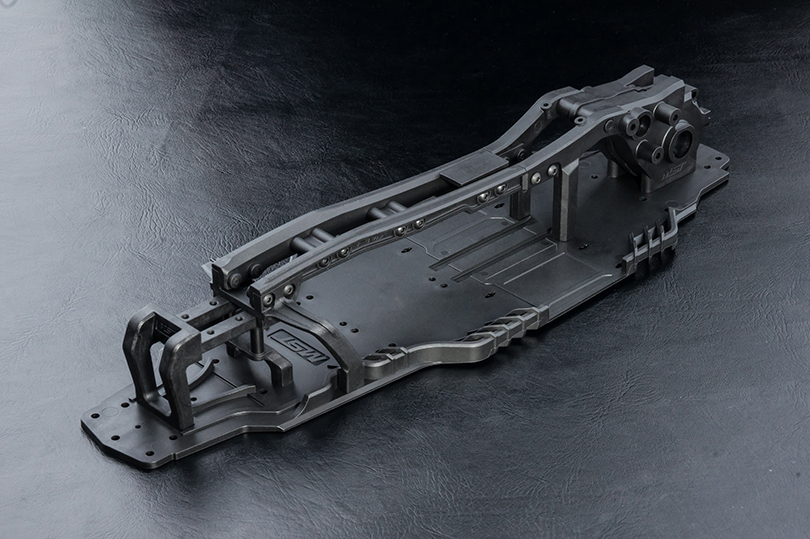 PLASTIC HIGH RIGIDITY 
CONSTRUCTIONS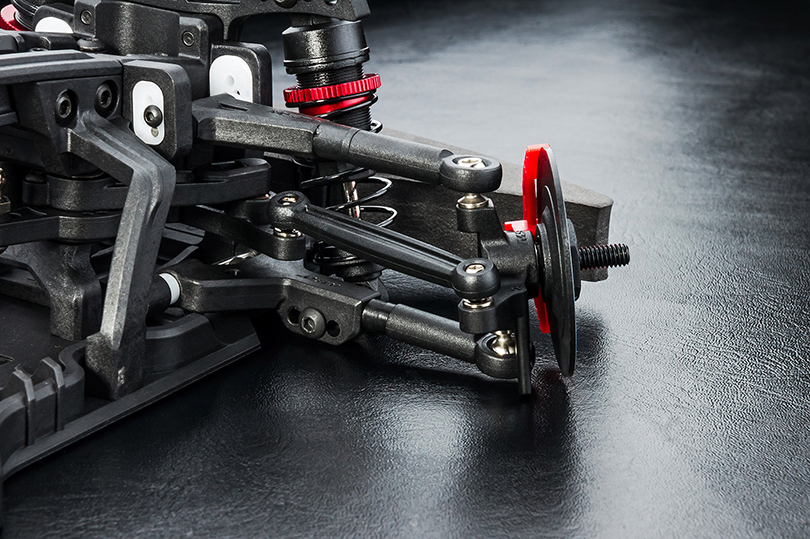 NEW DESIGNED FRONT GREAT-STEERING SUSPENSTION SYSTEM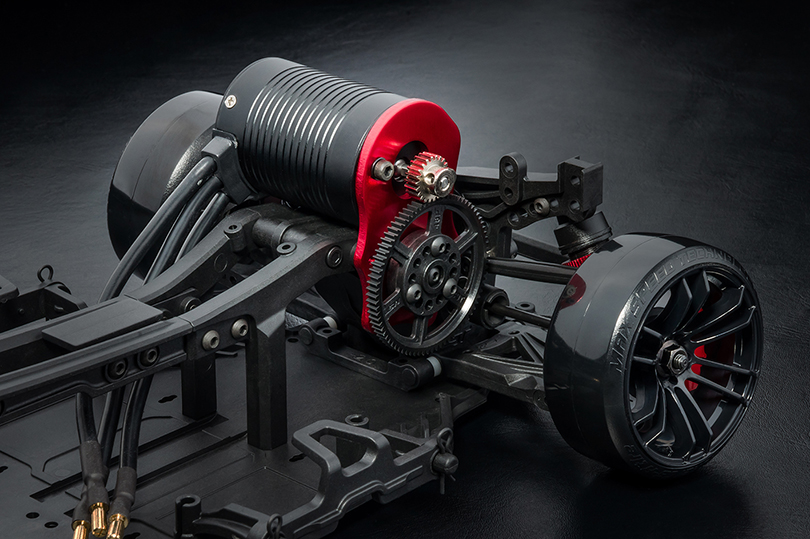 TWO INSTALL METHODS OF 
MOTOR MOUNT – UPPER OR LOWER GRAVITY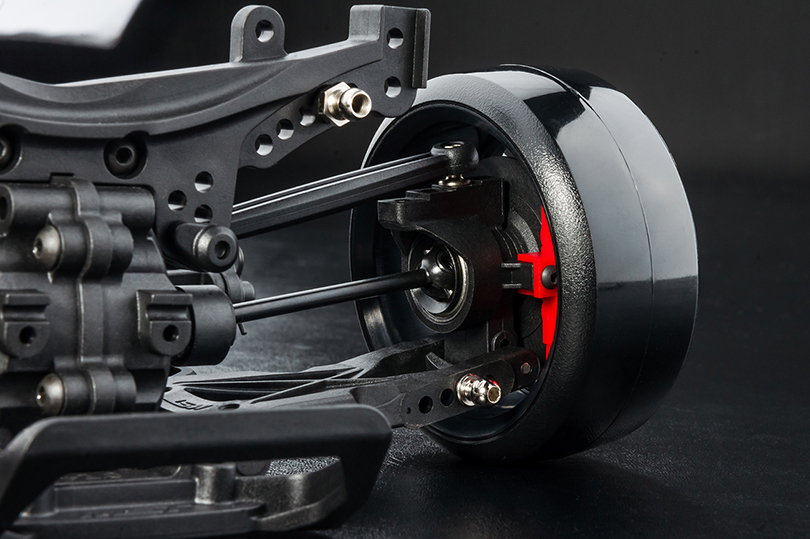 STEEL CVD AXLE OF REAR TRANSMISSION SYSTEM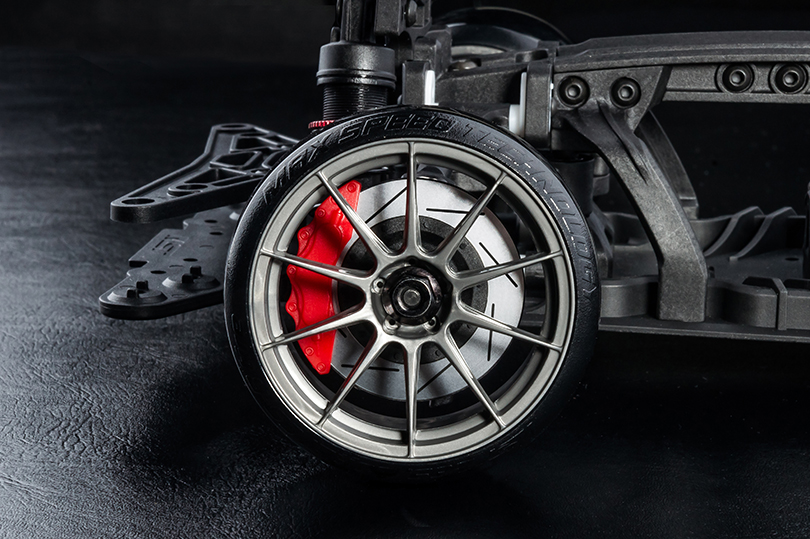 STANDARD REALISTIC CALIPER 
AND DISC SHAPE BRAKE SET